Production of granite in the world in 2014- Estimates
The World Natural Stone Association (WONASA) has elaborated a study on the estimated production of granite in the world during 2014 on an annualised basis. The data obtained are estimates based on official data, market information and own analysis.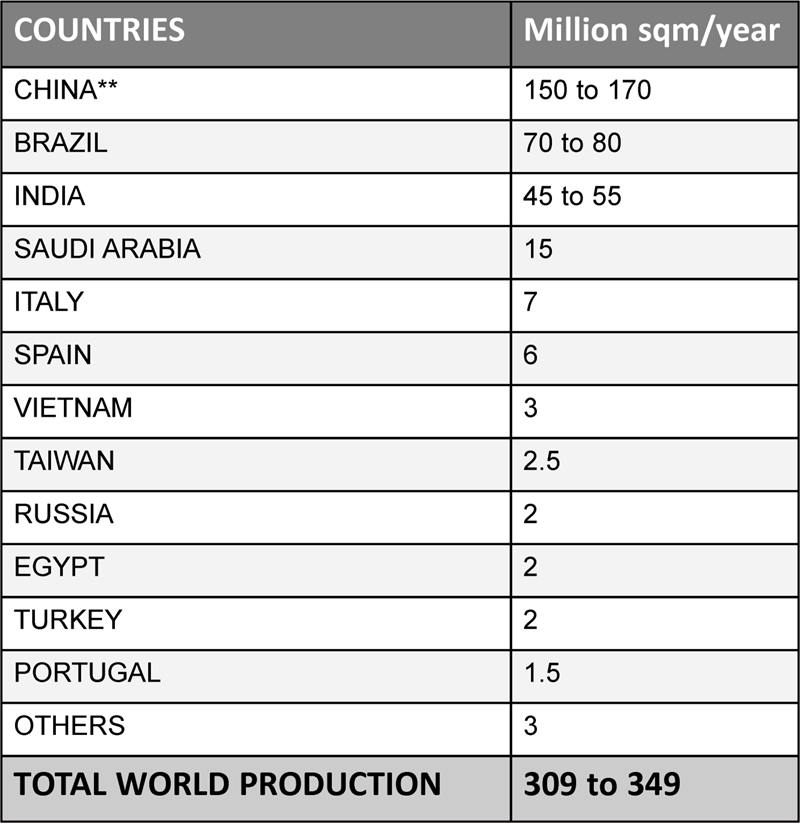 * In 2cm equivalent
** Due to current volatility and market uncertainty it has been impossible to calculate with greater precision.