Natural Stone in a Beauty Salon
Natural stone is the real protagonist in a beauty salon called Bambu, located in Alicante (Spain): The designers, Pardo Stone Design, in a profusion of imagination, have created a beauty salon using natural stone with designs inspired by the images of flowers that figure in the old currency of Vietnam, reproducing them throughout the salon, from the entrance, in the floors and the tables.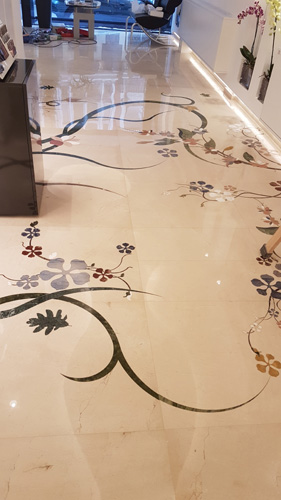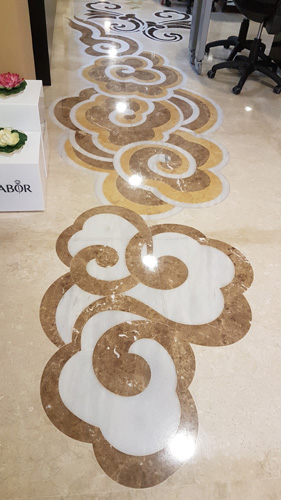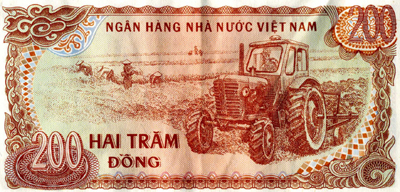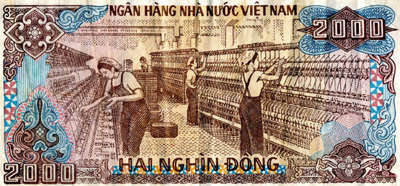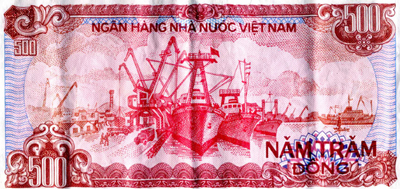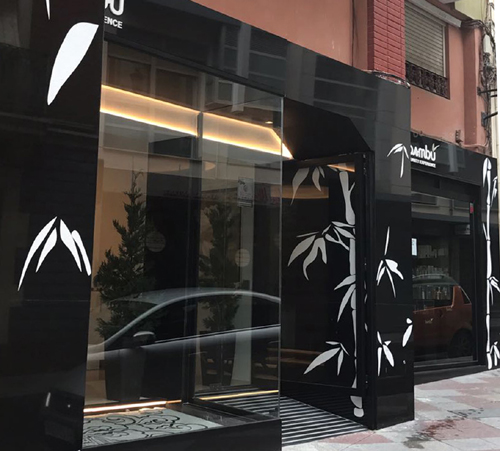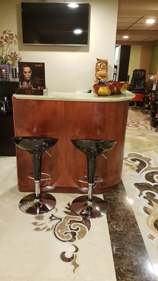 Special mention must be made of the working tables five in total. Each of them is dedicated to a different flower, the image of each has been elaborated using different types of natural stone: Crema Marfil, black granite, Marron Emperador, Rojo Alicante, Azul Macaubas..... On the walls, the paintings have been made using different varieties of onyx from all over the world. The shape of the tables have been designed so that the clients feel more comfortable when sitting down for a session.