Brilliant interior with natural stone
"KASHUBA DESIGN, a Russian company specialised in luxury interior design and architecture, makes extravagant use of natural stone to highlight its exclusiveness and refinement in its projects. This photoreport of a luxury apartment in Moscow in the Art Decó style is one example. Noble colours, marble, onyx, natural wood, patterned glass and crystal, gilded and silvery details create an atmosphere of luxury and comfort. Rich in a variety of textures, drawings, onyx shades,gives special expressiveness and monumentality, solemnity to the significance of the room.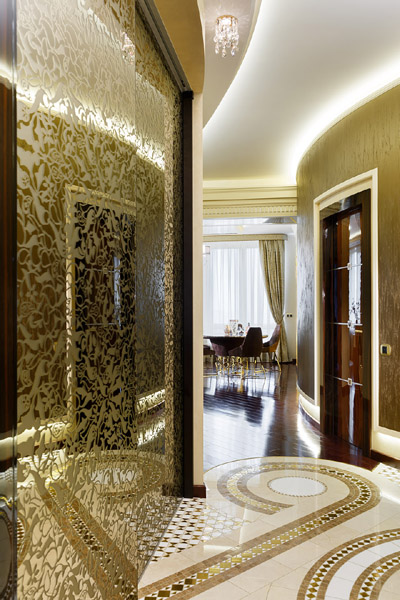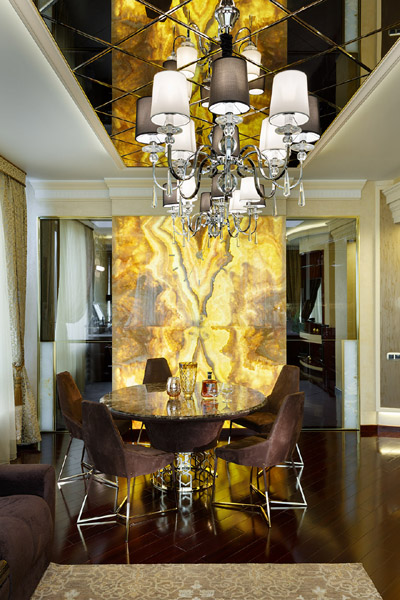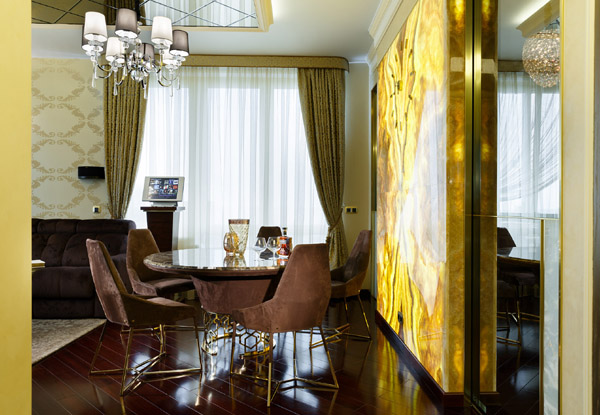 In this project it was possible to realize the aesthetic and artistic principles of the`smart´ innovative design, to reveal to the maximum level the features of the materials used through the use of modern technologies. Interiors with natural stone are always magical, where any transformation is possible.