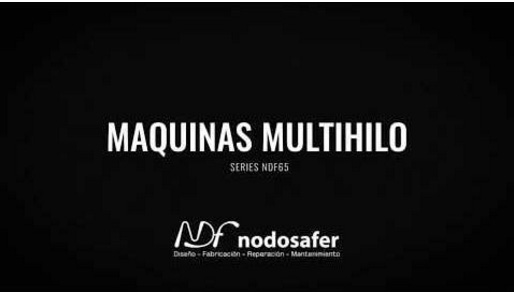 The development of its multi-wire cutting machines strengthens the international presence of the company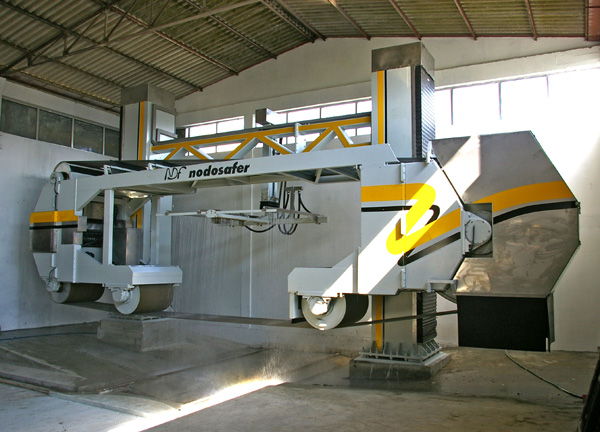 Since its beginning in the year 1983, Nodosafer has dedicated to the manufacture of machinery and equipment for the industry of transformation of granite and natural stone,
focusing
on offering to its clients high quality products and services. Since 2013 the presence of Nodosafer increased in the international markets by installation of its multi-wire machines in Brazil.
Jose Manuel López Guitián, Director of Nodosafer: "Just before the crisis of 2008 we went strongly for the development of multi-wire cutting machines since this was the segment of machinery that was going to be the new alternative to the sawing methods employed till now. We had (and still have) a great team of technical people and professionals, and the confidence that comes from the quality and reliability of our machines, it allows us to position our company as a reference in the market in this machine segment. We can highlight the installation of our machines in factories of the sector such as:
- Marmilages – Portugal
- Granitos Galrao – Portugal
- Granisa – Porriño
- Levantina - Porriño
- Fafstone – Portugal
- Levantina Stone – Brazil
- Vitoria Stone – Brazil
The South American markets have a lot of installations and so do Asian markets, and they need to modernise their installations with new and reliable machines to process with quality and low production costs. This is where we enter to advise them."
Gumersindo Alonso, General Manager of Granisa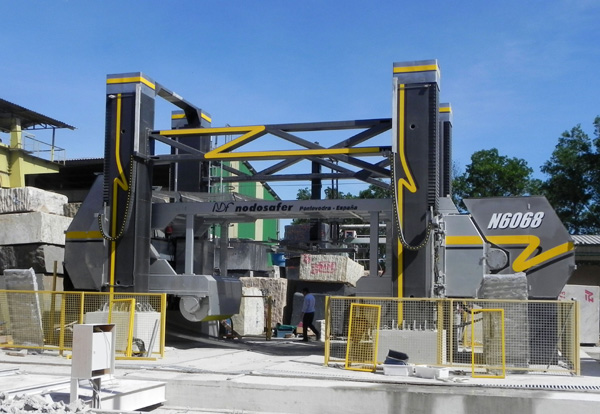 "In Granisa we have been pioneers in the use of this technology of cutting with multi-wire machines. When it came to acquiring the latest multi-wire cutting machine of Nodosafer, we took into account several factors. In the first place we highlight that Nodosafer is a Spanish company that has good after-sales service, since we already had installed machines with high reliability. But one of the aspects that surprised us of this cutting machine was the good opinion and high level of satisfaction that its clients had of it, the levelness and quality of finish of its sawing, apart from other aspects and technical details that were also evaluated by our people responsible for production and maintenance.
After some months of experience with sawing with this machine we can say that one of its most important aspects is its reliability since it is a machine that can work almost 24 hours a day without stopping throughout the week, and above all its low cost of maintenance compared to our previous experience. The current context obliges us to adjust production costs so as to compete in the market. One of the few ways out we have is the transforming factories to survive and prosper is the incorporation of advanced technologies in daily work, to optimize the time and resources needed with high performance machines. The multi-wire cutting machine of Nodosafer is a highly recommendable machine that fulfills these requirements."