The Sevilian Company Piedra Paloma S.L. announces a distribution agreement with the company Marmoris located at Palma de Mallorca
The company specialized that extract exclusively products from its quarries, ensures a continued deposit and permanent presence on that market. Piedra Paloma S.L confirms that this operation will be beneficial for the brand, thanks to the good work done by Mármoris.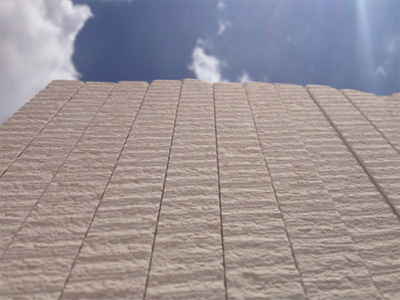 "Our objective with this action is to improve customer service. We want to guarantee a continuous supply in the area to anyone who wants to make use of our materials" said the responsible of the Sevilian firm. "Thanks to the professionalism of Marmoris this agreement could be possible nowadays". With this action Piedra Paloma S.L makes a clear commitment to the Mallorcan market, positioning their materials as real alternatives to what currently offers the market.
Marmoris is located at Avda. 16 de Julio, 77 Polígono Industrial Son Castelló, Palma de Mallorca,
They will be glad to help you all you need.
Start up resin line machine for Faces From Calatorao in Piedra Paloma
(July 2016).-
Piedra Paloma is launching its own resin line machine for the processing of extracted material from its quarry in Calatorao.
All manufacturing process with the new resin line machine is made in Piedra Paloma facilities located in the quarry of the same name in Pedrera (Sevilla). This process is controlled from the same extraction of block to cutting of slab, resinated and further processing and cutting of standard and cut to sizes.
Collaboration with Mina Piedra Viva
(July 2016).-
The materials of the company Piedra Paloma with own quarries, are available in the Alicante area thanks to the collaboration with the company Mina Piedra Viva.
The location of their warehouse in Elda provides access to any customer visit in the Alicante area. This material is available in stock in both materials, Piedra Paloma in different finishes, and Faces From Calatorao (selections that are currently made from material extracted from its own quarry in Calatorao).
___________________________________________________________________
The authentic Piedra Paloma sounds like this:
PIEDRA PALOMA presents its new selection of Calatorao stones at Coverings
In its second consecutive year, Piedra Paloma participated at Coverings last April 2015 in Orlando (Florida). It took the opportunity to show the new selections (Black, Kafe, Devil and Gold) that they are doing from material extracted from their own quarry in Calatorao, which was purchased in 2011. Since then, Piedra Paloma has been working on extraction , processing and marketing of the materials under the commercial name of Black Kafe both in slabs and tiles. The company owns the quarry of Matagallar in the South of Spain where they extract and process Piedra Paloma for more than 4 decades.  Both materials are being specified in projects around the world not only in exterior but also interior and both residential and commercial use.