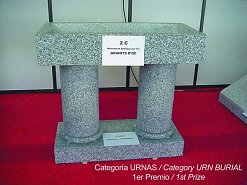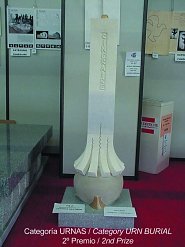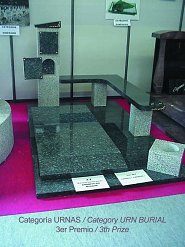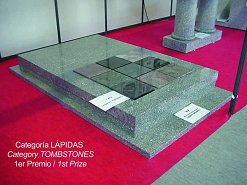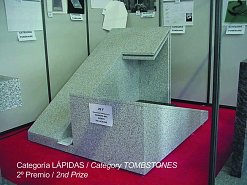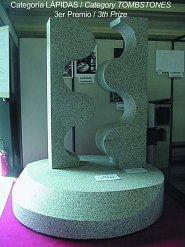 During the fair Euroc Expo, held in the French town of Castres last June, the first edition of the Funerary Design Competition "René Gargi" also took place, in memory of the ex-editor of the French magazine "Le Mausòlèe" who recently passed away.
The theme of this competition was the creation of an innovative funerary monument and the works presented were divided into two categories: tombstones and urns. The contest was open to all to present their designs, without restrictions of age and nationality. Out of all the projects presented, 25 were chosen, form Germany, France and Russia. Ten of them were elaborated by local craftsmen and presented during the fair.
The voting system included that of the public, apart from a jury of ten experts from the sector, who valued the innovative, artistic and cultural qualities of the works. These were the results.
Category URN BURIAL

1st Prize: Teddy Gravin
Realised by: GRAND FRÈRES (Le Bez)

2nd Prize: Arthur Gallus
Realised by: FRANCIS BELTRAN (Ausillon)

3th Prize: Roland Séguier
Realised by: GRANITS DU MOULIN (Lacrouzette) 
Category TOMBSTONES

1st Prize: Isabelle Urvoy
Realised by: VABRE GRANITS (Vabre)

2nd Prize: Daphnée Drouet & Angélique Detchenique
Realised by: GRANITS DES MONTS DE LACAUNE (Brassac)

3th Prize: Delphine Gueret, Maialen Mintegui, Gaëlle Aubrée
Realised by: GALY GRANITS (Le Bez)
Other designs presented to the contest.